Security aboard: Allianz's Safety & Shipping Review 2021
Published in August, Allianz's Safety & Shipping Review 2021 provides an insight into the global shipping industry. Ilaria Grasso Macola finds out what challenges maritime stakeholders have had to cope with for the last 18 months.
Insurance multinational Allianz recently published its annual Safety & Shipping Review, providing a glimpse into how the global shipping industry has coped with different challenges and what lessons it has learned.
As highlighted by the review, the industry suffered several blows in the last 18 months, from the Covid-19 pandemic and the consequent seafarer crisis to the Beirut port explosion and the incidents in the Suez Canal.
Despite the disruption caused by such events, shipping demonstrated its resilience and in some cases, the impact was more positive than expected, with the global number of lost ships declining by 50%, from 98 in 2011 to 49 in 2020.
In the last year, the number of shipping incidents has also declined from 2,818 to 2,703, highlighting a year-on-year decrease.
"The shipping sector has shown great resilience through the coronavirus pandemic, as evidenced by strong trade volumes and the recovery we are seeing in several parts of the industry today," explains Allianz Global Corporate & Specialty (AGCS) global head of marine risk consulting Captain Rahul Khanna. "Total losses are at historic low levels for the third year running. However, it is not all smooth sailing.
"The ongoing crew crisis, the increasing number of issues posed by larger vessels, growing concerns around supply chain delays and disruptions, as well as complying with environmental targets, bring significant risk management challenges for ship owners and their crews."
Covid-19 and the seafaring crisis spark long-term issues
Despite gloomy predictions, the Covid-19 pandemic didn't cause such huge disruptions to shipping, as trade volumes experienced a slight decline of 3.6% compared to the previous year.
According to data from the Institute of Shipping, global container throughput increased by 6.4% in the first months of 2021, exceeding pre-pandemic levels while dry bulk transportation costs have grown by 50%, a threefold increase compared to the first three months of 2020 and the highest in a decade.
Despite the promising results, the review highlighted how the recovery is still volatile and how Covid-19 impacted shipping, especially when it comes to congestion.
As highlighted by Allianz, the increase in demand sparked from the Covid-19 crisis and the consequent increased reliance on shipping instead of aviation led to overcrowded ports. The company reported that globally in June 2021, there were 300 freighters waiting to enter ports, while the time spent by containers waiting to berth has doubled in the last two years.
The humanitarian crisis that has hit seafarers around the world is also contributing to the maritime sector's lack of stability. For the 200,000 seafarers that have been stranded at sea for months on end, not being able to disembark and see their families has affected their mental and physical health.
The critical conditions in which crews find themselves can also have a negative ripple effect on their daily tasks aboard ships, potentially leading to an increase of incidents due to human error.
The situation with Covid-19 means that we are not training and developing [seafairers], while the sector may struggle to attract new blood due to current working conditions
The seafarers' humanitarian crisis will also have long-term consequences in recruiting processes.
"With hundreds of thousands of crew members stuck on board vessels or on extended contracts, I have serious concerns for the next generation of seafarers," says AGCS senior marine consultant Captain Andrew Kinsey.
"The situation with Covid-19 means that we are not training and developing them, while the sector may struggle to attract new blood due to current working conditions."
If the industry wants to attract young talent, then it needs to provide equality of care to its seafarers as well as tackle the knowledge gap present among young people, who usually know very little about shipping and believe in misconceptions.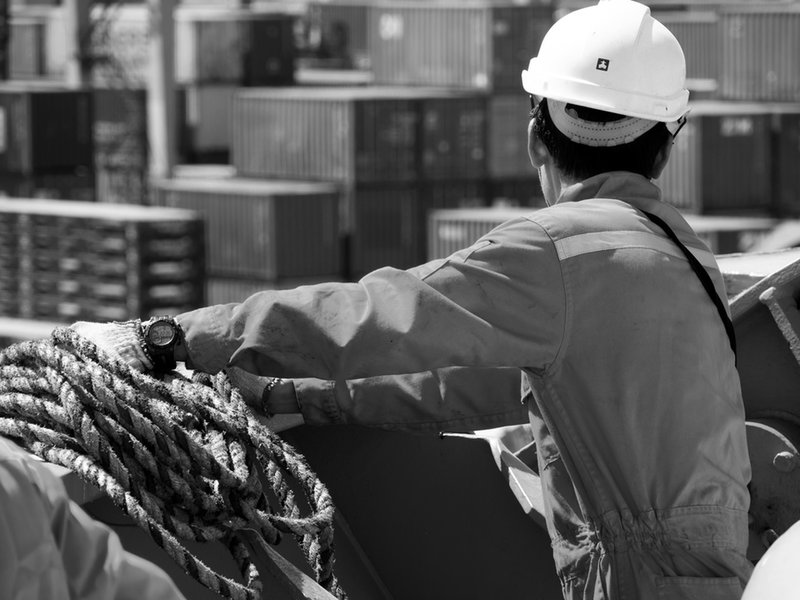 Large vessels and disruption cause trouble for insurance
The Suez Canal incident – where Panama-flagged container ship Ever Given became stuck in the Suez Canal, prompting an international rescue operation to remove it – has led to the industry questioning the future of shipping canals.
The incident has also raised questions on the risks that large vessels present, especially as the capacity of ship containers has increased by 1,500% over the last 50 years.
When it comes to incident response, the review showed how larger vessels present specific risks because, even though ports' berths and wharves may have become bigger to accommodate bigger ships, the overall infrastructure of ports has remained the same, potentially leading to collisions between ships.
Very large container ships and other large vessels are a volatile risk for insurers to underwrite
Incidents such as the Ever Given – and more recently the Coral Crystal – and the increasing risks of operating large vessels fall back also on insurance claims.
"Very large container ships and other large vessels are a volatile risk for insurers to underwrite and will increasingly require more and more input from risk consulting and claims," says AGCS global product leader Justus Heinrich.
"As exposures grow, insurers will have to ask if they are able to insure some types of large vessels, or if they can only be underwritten as part of a mixed fleet."
Piracy threats remain and mount concerns
Even though the Covid-19 pandemic brought the world to a standstill, piracy risks have remained quite high for the shipping industry with incidents – especially crew kidnappings – taking place for the most part in the Gulf of Guinea, where 95% of kidnappings takes place.
Data showed that only last year 130 crew members were kidnapped over the course of 22 incidents, the highest number ever recorded but things do not seem to slow down, with vessels getting target hundreds of miles away from the shore.
According to Munro Anderson, partner at security firm Dryad Global, the reasons are multiple and involve weak political and infrastructural systems and high levels of insecurity.
"The key thing to remember is that maritime security is about the manifestation of a lack of security structure on the onshore domain," he told Ship Technology in July 2020. "This is a confluence of factors that involve weak legislative frameworks, weak governance and high levels of insecurity."
We may yet see recent piracy hotspots like Somalia re-emerge
"Well-established groupings with a high capability and intent to conduct activities such as these play as well an important part.
"Another reason for the increase in incidence off West Africa is that much of the maritime communities' livelihood and income has been completely blighted by illegal and unreported fishing, decimating communities."
Experts also believe that the pandemic could exacerbate piracy as it is tied to socio-economic and instability, which is highly present in areas such as the Gulf of Guinea.
"We may yet see recent piracy hotspots like Somalia re-emerge, in addition to the tragedy we already see in West Africa," according Kinsey.