Becker Marine and partners test alternative power supply for ship
Becker Marine Systems, in collaboration with container shipping line Hapag-Lloyd and Hamburger Hafen und Logistik (HHLA), has tested an alternative power supply system for ships at the Port of Hamburg in Germany.
The test was carried out at the beginning of this year as part of a joint pilot project launched by the companies in 2016.
The partners conducted a series of trials using a prototype of Becker LNG PowerPac system on some of Hapag-Lloyd's 20,000 twenty-foot equivalent unit (TEU) container ships at the HHLA Container Terminal Burchardkai (CTB) situated at the Port of Hamburg.
Becker Marine Systems and its subsidiary Hybrid Port Energy (HPE) have jointly developed the Becker LNG PowerPac system, which is a compact unit measuring the size of two 40ft containers.
LNG PowerPac system is equipped with a gas-powered generator and a liquefied natural gas (LNG) tank, which supplies energy for the generator.
When a container ship docks, a container gantry crane lifts the mobile 1.5MW generator from the quay into the stern of the ship to connect to the vessel's power system.
The generator can then supply the required amount of electricity for on-board operations when the ship is docked.
The system is capable of either reducing or completely eliminating emissions such as sulphur dioxide, particulate matter and nitrous oxides that are generally produced when the ship is running on auxiliary power.
Becker Marine Systems managing director Dirk Lehmann said: "The Becker LNG PowerPac represents a straightforward solution for the reduction of harmful emissions in the port and has the potential to be implemented internationally.
"We are in conversation with a variety of European and Chinese ports, and we are confident that the Becker LNG PowerPac can be successful on the market."
For the joint pilot project, HHLA has worked as an expert partner and has provided a handling service.
The project has also received an undisclosed amount of funding from Germany's Federal Ministry of Transport and Digital Infrastructure under the government's mobility and fuel strategy.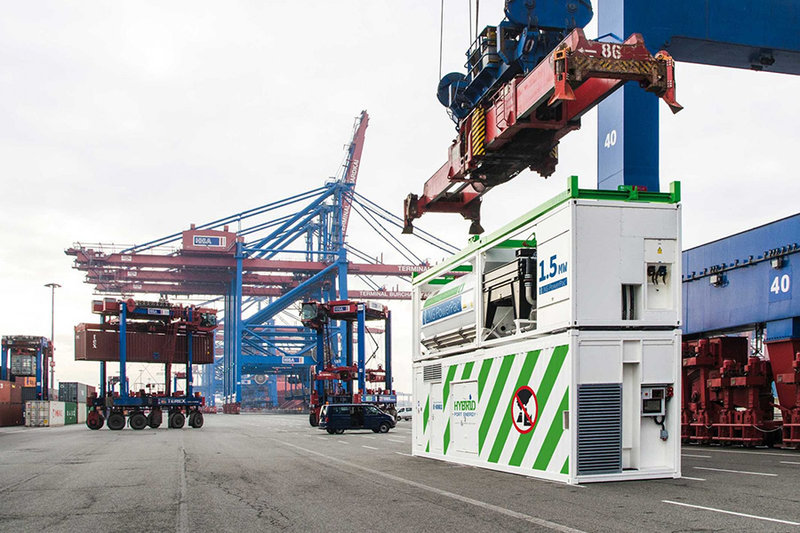 Wärtsilä to build €200m Smart Technology Hub in Finland
Wärtsilä has announced plans to build a next-generation innovation and production centre, Smart Technology Hub, in Vaasa, Finland, with an investment of €200m.
The centre is expected to house Wärtsilä's current functions and employees in central Vaasa, as well as the logistics and maintenance workshop operations in Runsor, Finland.
The Smart Technology Hub is part of Wärtsilä's Smart Marine and Smart Energy visions. The company plans to spend €83m in advanced testing and production technology to be installed at the hub.
Wärtsilä president and CEO Jaakko Eskola said: "This company was established in 1834 as a sawmill in the village of Värtsilä in Tohmajärvi, and now it is the global leader in smart technology and complete lifecycle solutions for the marine and energy markets.
"The Vaasa Smart Technology Hub represents another generational shift for us – it will bring Wärtsilä's expertise into a whole new realm."
Scheduled to be opened in 2020, the Smart Technology Hub will be developed to facilitate more efficient testing and development of solutions for maritime, oil and gas industries, as well as new energy systems.
Wärtsilä R&D and engineering director Hannu Mäntymaa said: "The Smart Technology Hub will become an important part of Wärtsilä's worldwide network of centres of expertise.
"By sharing what we have learned in our various units, we will be able to provide our customers with even better products and services.
"We will develop processes at the Vaasa Smart Technology Hub, which we will be able to deploy in other locations."
Wärtsilä currently employs around 3,000 people in Vaasa, as well as nearly 400 employees in Turku, and almost 500 in Helsinki.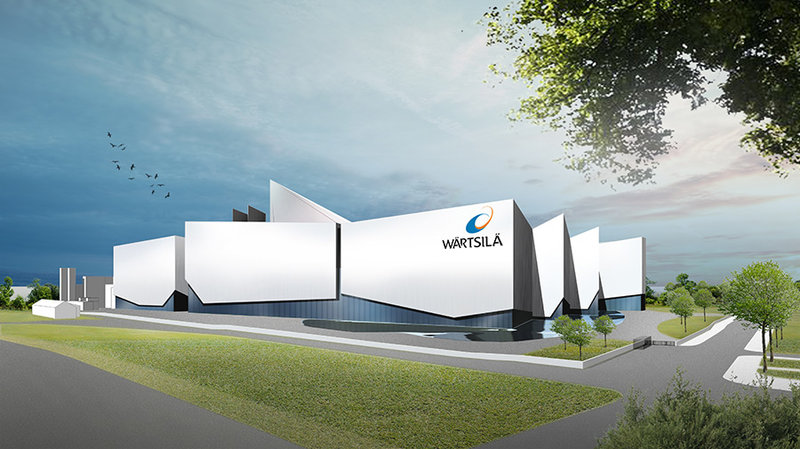 Carnival and Canaveral Port Authority sign deal on new terminal
Carnival Cruise Line has reached an agreement in principle with Canaveral Port Authority in Florida, US, to develop a new terminal for its 180,000t cruise ship.
If approved, the deal will enable the cruise operator to advance with its plan to homeport the new ship at the Port Canaveral.
Canaveral Port Authority port director and CEO John Murray said: "The port and Carnival Cruise Line have worked closely for decades building a successful partnership together.
"Carnival's commitment to Port Canaveral demonstrates their confidence in our ability to support one of the world's most successful cruise brands."
Carnival's new unnamed ship will feature 5,286 lower berths and is scheduled to start operations in 2020.
To be built under Carnival's 'green cruising' design platform, the vessel will be powered by liquefied natural gas (LNG) and feature various improved technologies.
Construction of the ship is expected to commence in November, with a steel-cutting ceremony to be held at Meyer-Werft's shipyard in Turku, Finland.
Carnival Cruise Line president Christine Duffy said: "Easily accessible from all over the southeast with excellent facilities and friendly staff, Port Canaveral is one of our most popular and fastest-growing homeports.
"This fantastic new ship, coupled with our future plans for Port Canaveral, will provide guests with an unparalleled seagoing vacation experience from the minute they arrive."
Carnival currently operates three ships at the Port Canaveral and offers year-round services to around 650,000 passengers annually.
The company plans to reposition its Carnival Breeze vessel to homeport at Port Canaveral in October.

Marlink and We4Sea to deliver fuel efficiency solutions
Marlink has signed a partnership agreement with Netherlands-based start-up We4Sea to provide innovative fuel efficiency solutions to the maritime industry.
Under the strategic deal, We4Sea will utilise Marlink's broadband satellite communications network, digital solutions and contacts to further test, develop and mature its fuel efficiency solutions.
The deal will help Marlink achieve its Smart Connectivity strategy, which seeks to support the company's customers' digitalisation process and business efficiency through new applications and business models.
Marlink is expected to pilot, investigate and continue joint development of new solutions and tools for the maritime companies worldwide to meet recent environmental and health standards.
Marlink strategic business development head Gennaro Faella said: "Our global, high bandwidth data connectivity enables We4Sea to efficiently collect data that further optimises the already 98% accuracy of its 'no capex, no sensors, no port visit' digital twin fuel and emissions monitoring algorithms, helping the maritime industry to meet requirements under the 2020 sulphur cap."
Green shipping can be achieved by combining efficient shipping with minimum ecological damage and clean practices.
It also involves controlling emissions from ships to reduce air pollution and bunker costs to enable shipping companies to stay competitive.
We4Sea CEO and co-founder Dan Veen said: "Big data will play a significant part in enabling ships to reduce sulphur emissions and, together with Marlink, we will contribute to addressing one of the biggest challenges that the shipping industry faces.
"In less than two years, all ships worldwide will have to comply with the new 2020 sulphur cap legislation, which, according to The Economist, could cost the industry $60bn.
"Our solution combined with Marlink's connectivity and industry leadership will contribute to reducing fuel costs, helping shipowners to operate more cost-effectively. Now is the time to act."
We4Sea uses a digital twin technology to develop its monitoring solution that helps reduce fuel consumption and related emissions from ships.
The solution is designed to combine the ship's position, speed, weather, as well as cargo data, which can be accessed through a web platform.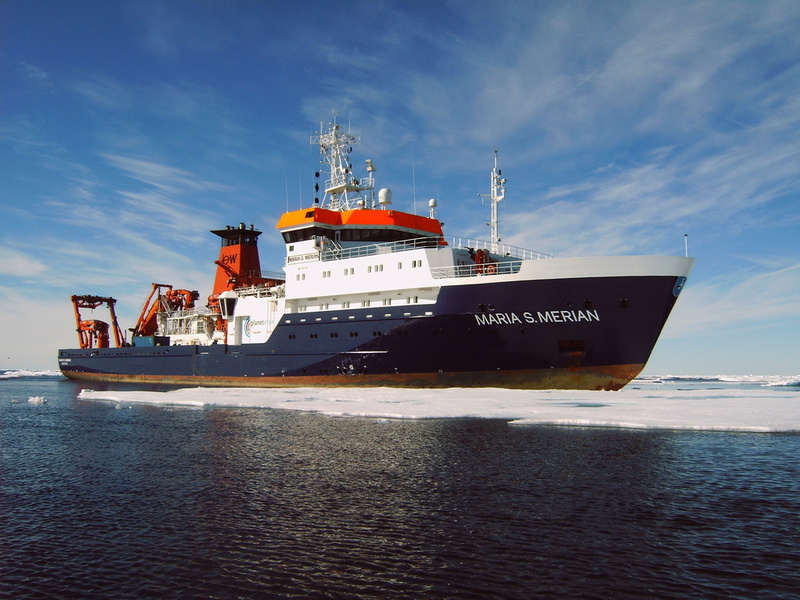 SHI to build two LNG carriers for Celsius Tankers
South Korea's Samsung Heavy Industries (SHI) has secured a contract from Celsius Tankers to build a pair of 180,00m³ liquefied natural gas (LNG) carriers.
The deal also includes an option for two additional vessels.
Each of the newly ordered vessels will cost $187m and will feature a Mark-Ⅲ Flex-type containment system with re-liquefaction to reduce boil-off rates.
The vessels will be equipped with a selective catalytic reduction and ballast water treatment system to comply with environmental regulations.
The vessels will also include several fuel-saving technologies such as optimised hull design and propulsion customised as per Celsius Tankers' operational needs.
The carriers will also feature SHI's air lubrication system SAVER Air, becoming the world's first LNG carriers to be equipped with the system.
SHI in a statement said: "Air lubrication systems are energy-saving equipment that sprays air at the bottom of the ship to form an air layer between the hull surface and sea water to reduce frictional force.
"SHI has previously applied SAVER in 23,000 twenty-foot equivalent unit mega containership order for MSC in 2017, proving exceptional technological competence by overcoming limits of friction-reducing technologies for ships, and achieving fuel-savings rarely available in containerships."
So far this year, SHI has secured a $3.3bn order for a total of 31 vessels, which include seven LNG carriers, eight containerships, 13 tankers, and three special purpose ships.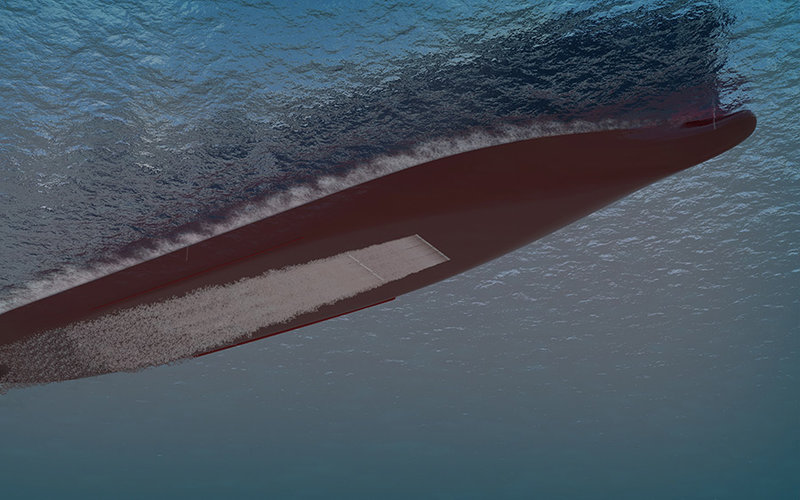 Maersk and Vopak to launch 0.5% sulphur fuel bunkering facility
Denmark-based shipping company Maersk has partnered with tank storage operator Royal Vopak to jointly launch a 0.5% sulphur fuel bunkering facility in Rotterdam, the Netherlands.
To be situated at Vopak Terminal Europoort in Rotterdam, the facility will be designed to help vessels comply with the International Maritime Organization's (IMO) upcoming sulphur cap.
Scheduled to become effective from 2020, the regulation mandates that ships across the globe use fuel with a sulphur content of no more than 0.50% mass/mass (m/m), compared to the current limit of 3.50%.
The proposed 0.5% sulphur fuel bunkering facility is expected to serve around 20% of Maersk's global demand for fuel, allowing the company to deliver nearly 2.3 million metric tonnes per year.
It will also serve other third-party vessels trading with and inside Europe.
The facility will also enable safe blending, storing and handling of different types of fuel to ensure full compliance with the 0.5% sulphur cap.
Maersk Oil Trading head Niels Henrik Lindegaard said: "We trust that this initiative will put to rest some of the concerns the industry has on fuel availability, as well as secure our continued competitiveness in the market."
IMO member states have recently noted that several reservations and challenges related to fuel handling and compatibility are yet to be addressed ahead of the new sulphur cap.
Royal Vopak Global Oil director Hari Dattatreya said: "With Maersk as an anchor customer, Vopak demonstrates the focus to position itself in the 0.5% sulphur fuels bunker market."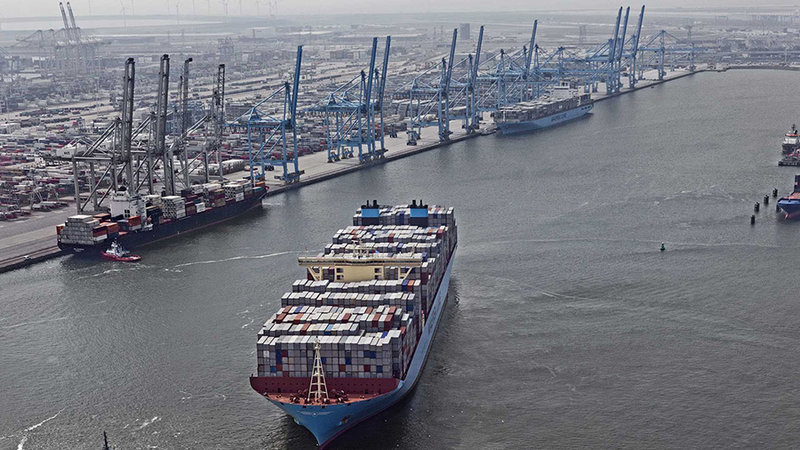 Report shows reduction in CO2 emissions from container shipping sector
A report from global non-profit business network BSR unit Clean Cargo Working Group has revealed that carbon dioxide (CO2) emissions from ships operated by 22 of the world's major ocean container carrier lines witnessed a drop last year.
The Trade Lane CO2 Emissions Factors report includes data from over 3,200 ships operated by the 22 ocean container carrier lines.
According to the report, the average CO2 emissions per container per kilometre from the 22 lines, which represent 85% of the world's containerised shipping, fell by 1% last year.
Since 2009, emissions per container move have also reported a reduction of 37.1%.
However, additional innovation and partnerships across the value chain are required to achieve ambitious global climate goals set by the International Maritime Organization, the report noted.
BSR manager Nate Springer said: "The progress on climate and air quality we are seeing in container shipping – one of the highest emitting industries – is absolutely critical for achieving global environmental goals.
"We need more innovation in low-emission technology, as well as continued collaboration, to meet the ambitious goal of halving CO2 emissions from shipping by 2050, recently announced by the International Maritime Organization."
In 2015, Clean Cargo created a standardised methodology and reporting system, which has been adopted by the global container shipping industry to submit operational data from their entire fleet of vessels to BSR annually for trade lane emission factors aggregation.
The system has resulted in environmental performance scorecards for each carrier.
Rolls-Royce lau nches energy storage system for ships
Rolls-Royce has launched a lithium-ion-based energy storage system for ships with an aim to offer a clean, safe and cost-efficient system to shipowners.
The liquid-cooled battery system, SAVe Energy, features a modular design to enable scaling in accordance with energy and power requirements of various types of ships.
It also meets the criteria of global regulations for low and zero emission propulsion systems.
Class-approved by DNV GL, SAVe Energy further complies with the latest 2018 ruleset and can be installed on all DNV GL-classed vessels.
Rolls-Royce Commercial Marine Electrical, Automation and Control executive vice president Andreas Seth said: "The electrification of ships is building momentum. From 2010, we have delivered battery systems representing about 15MWh in total.
"However, now the potential deployment of our patent-pending SAVe Energy in 2019 alone is 10-18MWh.
SAVe Energy is designed to be used in several areas, including peak shaving, spinning reserve and battery-powered vessels.
When used in combination with a liquefied natural gas (LNG) or diesel-powered engine in a hybrid propulsion unit, SAVe Energy is capable of increasing efficiency and reducing emissions.
In hybrid propulsion, the solution handles the peak load, while the vessel's main power generators will take the average load without reducing the propulsion units thrusting capabilities.
Seth added: "Battery systems have become a key component of our power and propulsions systems, and SAVe Energy is being introduced on many of the projects we are currently working on.
"This includes the upgrade programme for Hurtigruten's cruise ferries, the advanced fishing vessel recently ordered by Prestfjord, and the on-going retrofits of offshore support vessels.
"As a system provider, we can find the best solution considering both installation and operational cost."
Development of SAVe Energy is partly funded by Norwegian Research Council of Norway's ENERGIX programme.
Three ship owning companies – Color Line, Norled and the Norwegian Coastal Administration Shipping Company – are also involved in the development of the system.